Configure color theme for putty
For network engineers, you may use putty every day at work. Some people who are willing to share have made the putty color theme, and we only need to download it to easily configure the putty color theme.
The color themes I like are as follows.
iTerm2-Color-Schemes: https://github.com/mbadolato/iTerm2-Color-Schemes
Solarized: https://github.com/altercation/solarized
After downloading, just double-click the .reg file to import and it is ready to use. It's very simple, but if we need to use this theme by default, we need some tricks – we need to load the color theme and save it as Default Settings.
Solarized Dark is a color theme I really like, and now press the Load button to load it.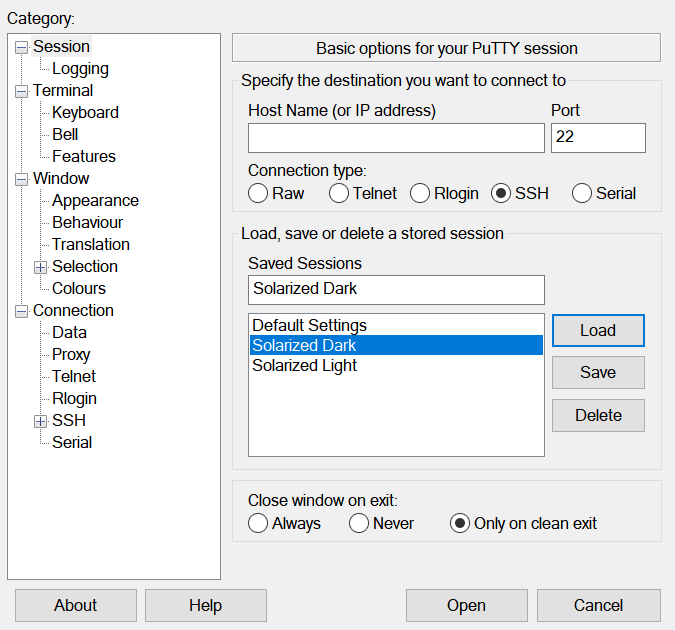 Change the Saved sessions from Solarized Dark to Default Settings (note the capitalization) and press the Save button.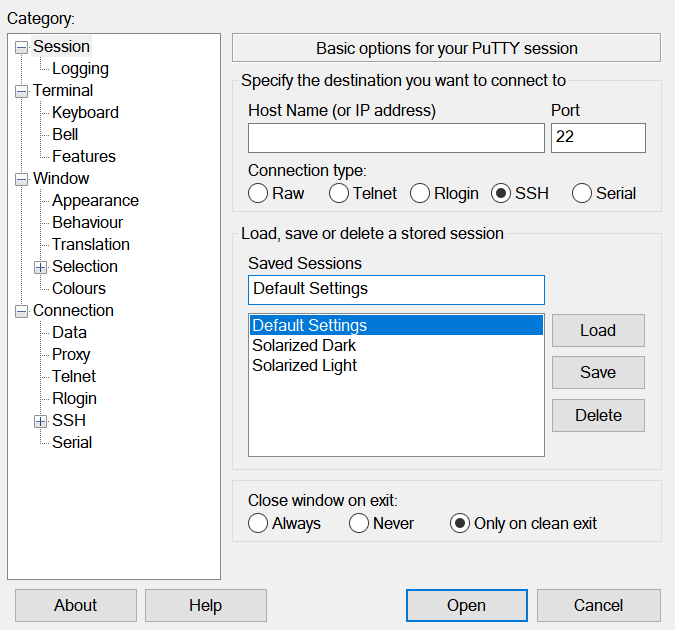 Thereafter, Putty will use the Solarized Dark theme by default.